Diese Seite gibt es auch auf Deutsch
Use Your Bike for Transportation
You can use your bike as a primary form of transportation; for getting to work, running errands, going to the store, or whatever. It may seem daunting at first, but once you get into it, you'll never want to go back to a car-centered life.
Not only is biking good for the environment, it will save you tons of money, improve your health, and most importantly your outlook and quality of life in general.
Any big change in a person's life usually comes down to changing your attitudes and perceptions about something. So, this blog "OffTheWagon.life" devotes a lot to thinking about biking. Not just the physical aspect of riding a bike to get to work, but the larger context that comes with a bike-centered life, such as being more active, doing more with less, and de-cluttering from all that stuff that fits in your car.
And yes, we'll cover a lot of nuts and bolts, such as equipment, safety, and how to manage commuting to work under your own power, among other things.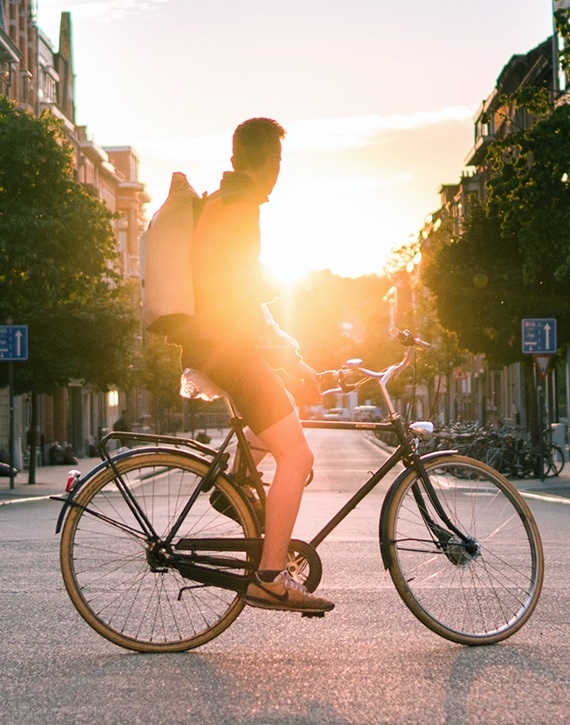 Subscribe with email!
If you subscribe via email, we'll send you occasional notices about new blog posts, bike commuting ideas, and fun stuff, with no spam.
Or click on the Instagram icon on the footer below and get posts there.